Custom Cabinets in Fort Myers, FL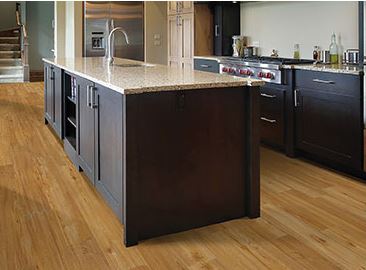 Now is your chance to enhance the beauty, functionality, and value of your home. At Carlson's Flooring America, you have the tools to update your kitchen or bathroom. We help you design and select custom cabinets in Fort Myers, Florida. Thanks to our large selection and people-centric approach to service, updating your interior is a simple, hassle-free, and rewarding experience. Visit our showroom today to discover new remodeling opportunities.
New cabinets add style, sophistication, and utility to your interior. We are proud to offer a variety of cabinetry designs in different materials and styles. Whether your remodeling goals involve a modern aesthetic or a classical approach, our showroom features a wealth of options that will help you meet your remodeling goals. We have teamed up with well-known manufacturers to provide a wide selection of cabinetry and hardware.
New Cabinets for the Kitchen or Bathroom
At our showroom, your remodeling options are virtually limitless -- let us be your guide! We are thoroughly knowledgeable in interior design and cabinetry. Simply tell us your ideas, and we will work together to turn them into reality.
The kitchen is one of the most frequented spaces in your home. You deserve cabinets that enhance the aesthetic appeal, value, and versatility of your interior. We offer a wide selection of kitchen cabinets that allows you to build the ideal area. Our showroom also includes a variety of ceramic tile flooring and other solid surface options so you can mix and match for the ideal configuration.
The bathroom is a space for relaxation. Craft a space that allows you to feel welcome and refreshed. We offer bathroom cabinet sets that coordinate with vanity sets and countertops. With our selection, you have the power to create spaces that are beautiful and accessible.
If a search for "cabinets and flooring near me" brought you here, you have come to the right place! A successful remodeling project begins at our flooring and cabinetry showroom in Fort Myers, Florida. Contact us to arrange a consultation and to discover your remodeling options.