At Carlson's Flooring America in Fort Myers fabulous floors begin with a fabulous team! Today we want to introduce you to our office team that comes together everyday to serve our customers and work hard behind the scenes to make us a successful flooring business in Southwest Florida!
Al Carlson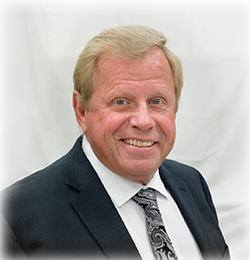 Al started working with his father, a 2nd Generation installer, at the age of twelve.
After serving in Vietnam with the Navy, he returned home and began his own career as a 3rd Generation Flooring Installer, keeping with the family tradition.
He was taught how to hand sew carpets by his father and became well respected as a quality installer.
In 1977, he came to Florida looking for something more and opened his first retail store.
Al has always endeavored to be the best in his field and is CFI Certified as a Master Installer.
He too began a family and part of that legacy still continues today with his son Travis.
Al is dedicated to serving his customers with top quality products and excellent service. He is passionate about supporting his community as well as his fellow Veterans.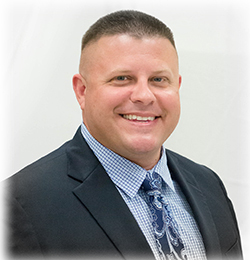 Travis Carlson
Travis began working with his Father at the age of twelve and is 4th Generation in the flooring industry. Travis graduated from Ft. Myers High and went on to attend Florida State University. He graduated in 2003 with a Degree in Housing and a Minor in Business.
He is a Certified Flooring Executive (CFE), which is the industry's highest level of certification. He is also the youngest person ever to achieve this.
He is a proud recipient of the 40 Under 40 Class of 2010 from the Gulf Coast Business Review and has been interviewed and published in the Business Observer.
Travis, much like the rest of his family, believes in strong family values, and offering our customers a quality product at an affordable price.
His focus is Family, Success and Community!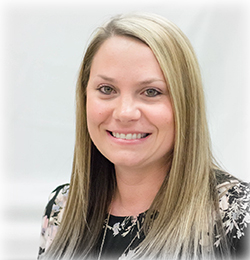 Kristin Carlson
Kristin is the Accounting Manager at Carlson's Flooring America and the proud wife of Travis Carlson.
Kristin is happy to be a part of the Carlson family and the Carlson Flooring America team.
She helps keep the "family" in this local, family owned business and who knows maybe someday her and Travis will bring forth the 5th Generation of this incredible family legacy!
When she's not working behind a mountain of paperwork at the office, she is busy being the proud Mommy of their beautiful, smart, ever so curious & "busy" baby girl, Paisley.
She has mastered cooking and cleaning with a toddler on her hip, and now understands the true meaning of "Multitasking"!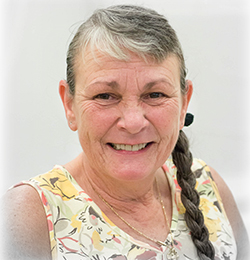 Christine Harvel
Chris joined Carlson's Flooring America in the spring of 2014.
She has known Al and Travis Carlson for 20+ years from her days in radio.
Chris schedules the installs, orders material and assists the Accounting Manager.
When things need fixing and calls need to be made, Chris steps up to the challenge and coordinates everything so that deadlines can be met and the Carlson magic can happen.
We enjoy having Christine as a part of the Carlson's Flooring America team and we appreciate all her hard work and dedication.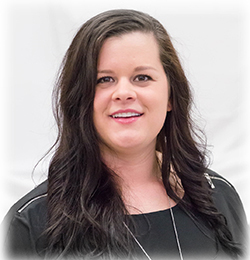 Lisa Glass
Lisa joined Carlson's Flooring America Team in the summer of 2015.
She is a general assistant here and does a variety of tasks which include taking calls, setting appointments, updating computer systems and assuring that the company's day-to-day operations run smoothly.
Lisa is often times the Go To person to get things done in a pinch. You can find her at the front desk, the back office or running errands and just doing what needs to be done!
Prior to this she served in the U.S. Navy; This experience has helped her to stay focused on her goals with this company, which are to ensure excellent customer service and to maintain close attention to detail.
In addition to working here she is a full-time student at FGCU.
Way to go Lisa!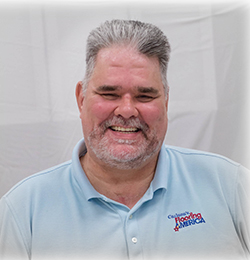 Greg Kopilec
Greg is a Design/Sales Consultant at Carlson's Flooring America.
On any given day you can usually find him at the front desk or on the floor helping a customer select the perfect product for their latest remodel or new construction project.
He brings valuable experience, knowledge and excellent customer service to our sales team.
Greg Kopilec is a certified design/sales consultant for Carlson's Flooring America, a member of CCA Global.
Greg joined the Carlson's Flooring America family in 2015.
Prior to joining Carlson's Flooring America, Greg served in various management positions for the Rite Rug Company based in Columbus, Ohio in the retail division.
Greg has over 30 years of experience in the flooring industry and he also served in the military.
Robert Stark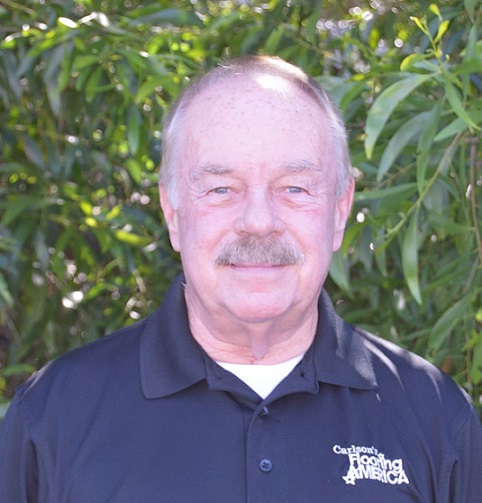 Robert joined the sales staff of Carlson's Flooring America Fort Myers, Fl. in 2016, bringing over 40 years of experience with him.
Robert has knowledge of all aspects of flooring. He has worked in the new home builder side along with residential and commercial side of the industry.
By keeping up with flooring trends and the latest color trends he can build the dream of any customer.
No job is too small or too large. Robert has a B.S. degree from South Dakota State University, and proudly served as a commissioned officer in the U.S. Army.
We are happy to have Rob as a part of our Carlson's Flooring America team!
Arlen Caglioti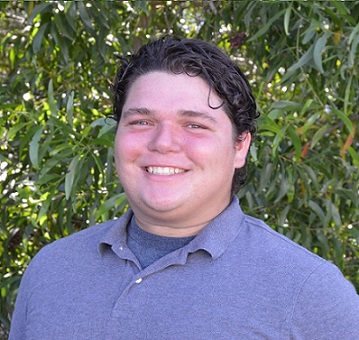 Arlen joined the Carlson's Flooring America Team in March of 2015.
He recentantly graduated from Riverdale high school.
Arlen is an avid Fisherman and musician.
Arlen is our warehouse keeper and a very important part of our day to day business success.
We are excited to have Arlen as a part of our team and we look forward to many years of growth, learning and fun in the Carlson's Flooring America journey to success and service to Southwest Florida!
Carlson's Flooring America is more than just a flooring specialty store. We are experts trained in flooring sales and design and will help you find the perfect floor for the way you live.

Contact Information:
Carlson's Flooring America
11721 Metro Parkway
Fort Myers, FL 33966.
(239) 768-1967
www.carlsonsflooringamerica.com