Long-Lasting Hardwood Flooring in Fort Myers, FL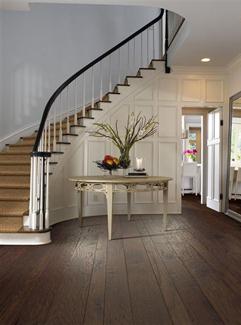 When you update your floors to hardwood, you're making a valuable investment in your property. As one of the oldest and most treasured flooring materials, hardwood adds beauty, strength, and character to any space. Best of all, it lasts for a remarkably long time; with the right care, the investment you make today will continue to pay you back for decades to come.
Visit Carlson's Flooring America to explore your options for hardwood flooring in Fort Myers, FL. We offer a diverse selection of wood species, stains, and styles. No matter what your design goals may be, our sales associates can help you find the best surface for your needs.
Find Your Ideal Hardwood
Choosing hardwood is about more than just looks. You must also decide whether to install a solid variety or an engineered variety. Each plank of solid hardwood is made from a single piece of genuine wood. It's slightly thicker than engineered styles, so you can sand it and re-finish it many times. Engineered hardwood flooring, on the other hand, is made from multiple pieces of wood. It's specially designed to endure humid conditions without warping or contracting.
Regardless of which style you choose, you can count on us to install your new surface. Our trained team ensures your floor is installed correctly and looks greats. Leave the hard work to us, and we'll finish your hardwood flooring installation in no time.