Wood Look Tile in Fort Myers, FL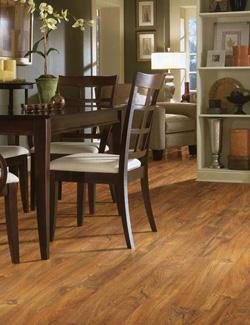 Give your home a new lease on life when you redecorate using smarter home flooring products. Our selection of flooring includes modern solutions that look great for years. When you need a flooring plank that offers both performance and charm, the answer is wood look tile in Fort Myers, FL. Find the flooring you need when you browse the expansive selection of floors at Carlson's America Winchester.
We understand why many of our clients immediately gravitate to solid hardwood when they are decorating for the first time. Here in Florida, homes experience higher levels of humidity and moisture. Wood plank expands and contracts when exposed to spills and standing water. While wood floors are great in the dining room and den, we carry wood-look alternatives composed of ceramic and porcelain.
Identify an alternative that matches the wood flooring you have chosen for other rooms. Our designers consider the appearance of the entire home when suggesting a series of flooring options. When the time comes to replace the floors in your kitchen, you need a tile product with the authenticity of wood. Each tile is sealed with a photo layer that delivers the appearance and texture of traditional wood species.

Innovative New Flooring Options
Individuals have been living in homes with ceramic and porcelain tile for centuries. Ceramic tile is easier to cut into unique shapes and original patterns. Porcelain is great to use as a flooring option for outdoor places. Our manufacturers combine the appeal of wood and the performance qualities of porcelain to produce wood plank porcelain tile.
We do everything we can to get a clear vision of your home including design assistance and in-home measurements. With this knowledge in hand, our team can match you with the right variety of wood plank ceramic tile.

Installation in the Right Hands
Visit a flooring showroom that has become a leading provider of design assistance, competitive pricing, and accurate installation. With the right combination of flooring varieties in each room, your home is sure to become more valuable to potential buyers.
Our selection of ceramic wood tile can quickly make a difference in your way of life. When you decorate with our porcelain wood tile, your home can become a showplace. The water resistance this product provides is dependent on proper grouting and sealing, so work with a team with the right training for this installation process.


Contact us today for wood look tile that gives any room an authentic look and greater functionality. We proudly serve customers in Fort Myers, Florida, and surrounding communities.